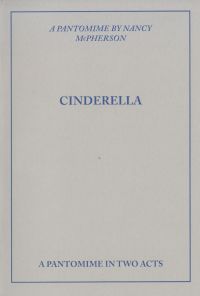 Cinderella
Price:

£5.00
Item attributes
ISBN:

978-1-84927-128-8

Published date:

1st edition 2015 and this second edition is April 2022

Acts:

2

Females:

0

Males:

0
Item details
Scottish Play: No. 83
Cinderella is relentlessly thwarted by her nasty stepmother, Baroness Soorface. Her father, Baron Henpecked, is such a wimp that he isn't a great help! The baddies, Bella Botox and her apprentice son, Boris Botox, run a very dodgy beauty business and they create havoc throughout with their new gadget, the Botox Blaster.
Good, of course, triumphs in the end, helped along by Merrymunch, the Good Fairy who is brilliant at magic, but she does have an eating problem!
This is an upbeat version of a classic with lots of audience participation and good opportunities for acting roles and chorus involvement.